New Chapel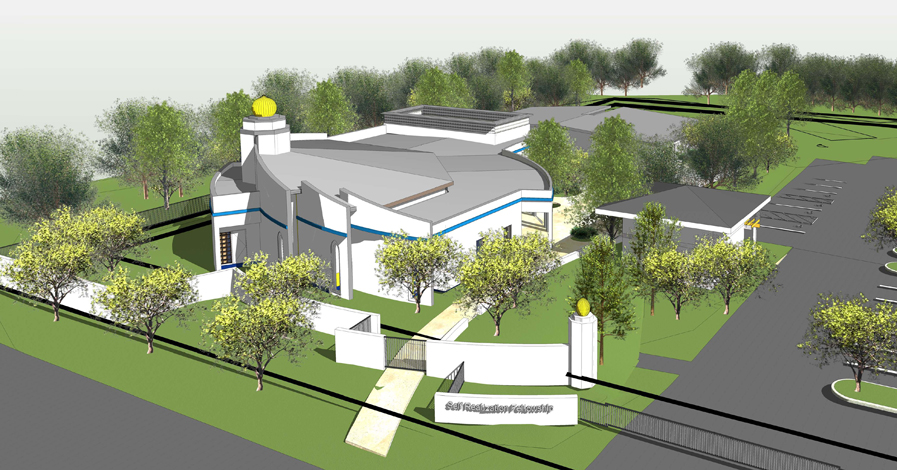 Domusstudio
The image above shows the new chapel as viewed from the street. If needed funds are available, we will begin construction in September 2019, and will have our first service in the new chapel in late 2020.
To the right is a "fly-around" video that provides a 360-degree view of the chapel. Below is the floor plan of our new chapel, which has been approved by Mother Center. Scenic Drive is at the top, and the existing building is below (but out of the picture).
The bottom image shows floor plans for the overall site.