All are welcome to join us for Sunday-morning services, beginning with a morning meditation at 9 a.m., followed by the reading service at 10.
For the safety of our children, Sunday School and Teen Group have been suspended. In the coming weeks we will reassess a date for restarting these programs.
We also have three meditation services. The Thursday six-hour meditations begin at 8 a.m. with Energization Exercises on the back patio, and conclude at 2 p.m. Sunday-evening three-hour meditations begin at 6 p.m. with Energization Exercises. And, Friday-evening two-hour meditations begin with Energization Exercises at 7 p.m.
 
For the time being daytime services are being conducted on the back patio, while evening services are being conducted in the chapel. However, seating and sound are available in the chapel, overflow rooms, and patio for all services.
 
NOTE: The California Department of Public Health requires individuals to wear masks when gathering inside if they are not fully vaccinated for Covid-19.  And given the substantial increase in the spread of the Delta variant, San Diego County and the CDC have asked that EVERYONE wear masks indoors, whether vaccinated or not. As a reminder, we ask that everyone wear masks when inside the buildings.

To ensure maximum ventilation, the chapel swamp cooler and ceiling fans will be on throughout our services, and all windows will be open. So, the chapel may be drafty and cool.

If you have a persistent cough – even because of an allergy – please do not stay in the building.
Rather than pass the collection baskets as we have in the past, we have placed a basket at the entrance, for those who would like to make a donation.
We appreciate your understanding, and for helping to ensure everyone's comfort and safety.
We look forward to seeing you!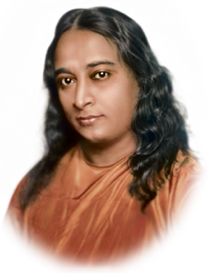 While Escondido Center now offers a limited number of meditation services in our chapel, you also can participate in group meditations through the Self-Realization Fellowship Online Meditation Group. Visit https://srfonlinemeditation.org.

The Escondido Center of Self-Realization Fellowship hosts meditation services and other spiritual activities. Our programs are attended by members and friends of SRF, and by others who want to meditate in a quiet, harmonious environment. More
We are centrally located near Hwy 78 and I-15, at 1299 Scenic Drive, Escondido CA 92029 (At Del Dios Road and Scenic Drive).
All are warmly invited to attend any of our services.
E-mail: info@escondidosrf.org Phone: 760-480-1161