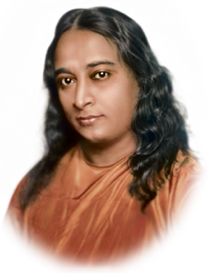 The Escondido Center of Self-Realization Fellowship hosts meditation services and other spiritual activities. Our programs are attended by members and friends of SRF, and by others who want to meditate in a quiet, harmonious environment. More
We are centrally located near Hwy 78 and I-15, at 1299 Scenic Drive, Escondido CA 92029 (At Del Dios Road and Scenic Drive).
All are warmly invited to attend any of our services.
E-mail: info@escondidosrf.org Phone: 760-480-1161
Lectures and services
To view special events, and any changes to our regular schedule, please visit our Calendar page.
Sunday

9 – 9:45 a.m.
Meditation
10 – 11 a.m.
Reading service; Sunday School (Sunday School / Teen Group registration form)


6 – 9 p.m.
Group Energization Exercises and meditation


2nd an 4th Sundays
6 – 9 p.m.
Group Energization Exercises and meditation with kirtan



Monday

6:30 - 8:30 p.m.
Meditation and Lessons Study. We meditate from 6:30 to 7. Lessons Study is from 7 to 8, followed by a second meditation from 8 to 8:30. View Lessons Study schedule. Please note: Only Lessons students and Kriyabans may participate in the Lessons Study.

Wednesday

7 – 9 p.m.
Group Energization Exercises and meditation



Thursday

8 a.m. - 2 p.m.
Group Energization Exercises and meditation

7 – 8 p.m.
Inspirational service
8 – 8:30 p.m.
Meditation



Friday

7 – 9 p.m.
Group Energization Exercises and meditation



Saturday

6 – 7 p.m.
Group Energization Exercises and inspirational service in Spanish
7 – 8 p.m.
Meditation

1st Saturday
8 a.m.-2 p.m.
Group Energization Exercises and meditation
2nd Saturday
9-10:30 a.m.
Satsanga and guided meditation. NOTE: Please check Calendar page for any changes in the schedule.
3rd Saturday
9 a.m.-1 p.m.
Service Day